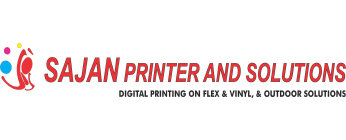 DIGITAL PRINTING ON FLEX & VINYL / OUTDOOR & INDOOR SOLUTIONS
ISO 9001:2015
Understanding the need for a professional level in the Digital Printing area we have put our footsteps into the same. We now cater to all types of digital printing of Flex, Vinyl, Sunboard, Acrylic, UV, Cloth & other solutions. We provide a one-stop solution for all your flex and digital printing needs. We have been certified by EUROPACERT ISO 9001:2015.
We have the capacity to print 50,000 sq.ft. outdoor media and 3,000 sq.ft. indoor media as well as 8,000 sq.ft Eco-solvent / LATEX based material per day.
We have our Set-up which is centrally situated in Andheri West. It includes all State of the art technology for all machinery of Solvent, Eco-Solvent, HP latex and Lamination.
Skilled Labour with prior experience of 5 to 10yrs. The staff of 40 nos, 3 runners to serve your delivery and banking. Professional staff to do seaming for above 10ft & also for perfection in cut-outs. We use quality Raw Material as required by Events & Exhibitions Industry. We buy our raw material from best suppliers, which give us confidence for right Gsm, mm & microns.