We provide hostess in Mumbai. We have provided over 3000 hostesses in the last five years for exhibitions, road show, activations, corporate events, concerts, and brand launches. We provided experienced, courteous, professional and multilingual event hostess for a range of requirements. We specialized in providing professional hostesses and promoters.
We have been at the center of various marketing campaigns of Event Management world. Our extensive database features a range of professional, reliable and experienced field marketing agents and event promoters who specialize in brand activations, sampling, exhibition and events of all types.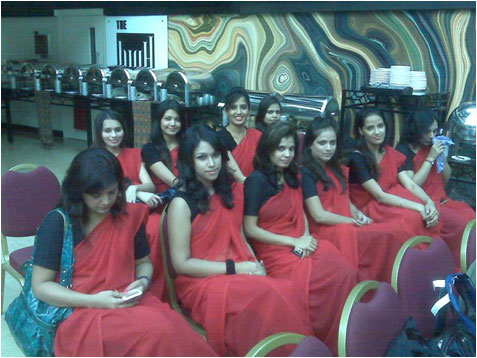 About Staff
We provide fully-trained and supervised hostesses and hosts to warmly welcome your guests and take care of your entire event, ensuring that whatever the occasion, you know you'll be in good hands.
If you're running a promotion, our team of expert promoters will make sure your brand really stands out. Hostess & Promoter also has a large availability of Uniforms and suits for hire.
All staff proposed is qualified and experienced, has proven dialectical skills and a high level of standing to better communicate the brand. By supplying the perfect team, we ensure your promotional event, party, conference, trade show or exhibition goes smoothly.
Our multi-lingual team will welcome your guests to ensure a memorable occasion and will be comprehensively trained to manage your guests' requirements and expectations.